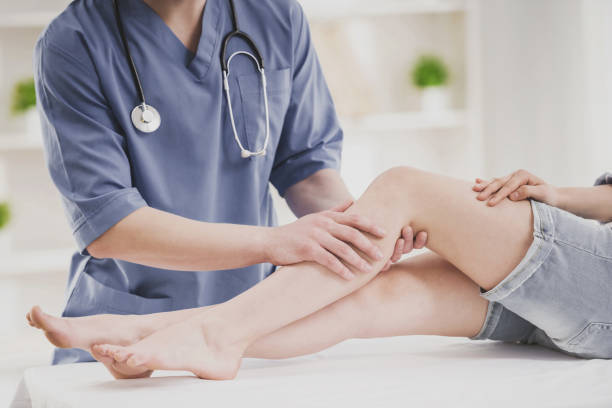 So, you're in pain-maybe a shoulder pain, ankle pain, back pain? And you want to know if you should see an orthopedist? Or maybe you should try something more conservative, like chiropractic or physical therapy acupuncture? This is a pretty common question we get here in the Boca Raton community.
In fact, we think that it's one of the most important topics presented to our
overall population in today's society. It's something called the "Portal of entry," and
this is where the patient enters the healthcare system. We like to use the analogy of a ladder. For example, the very top of that ladder is surgery. Once you have surgery and you've reached the top of that healthcare ladder, you cannot go back. You cannot come down that ladder and undo the surgery.
What we always recommend to our patients is to try the trial of care with conservative care first. Your portal of entry should be on the lower end of that ladder. You may get the relief with just the conservative treatments, and you'll never reach that threshold of the orthopedic surgeon.

It is important to find a conservative care office that is educated on the current research and guidelines. They understand when it's appropriate for you to get "worked up that ladder." We have great relationships with pain management doctors, orthopedists, and with neurologists in this Boca Raton area. We know exactly when our patients aren't progressing as planned and when to progress them up that ladder into the office of an orthopedist.

The goal is to keep you on the lower end of that ladder for as long as possible and to try to avoid more invasive procedures like painkillers or surgery.