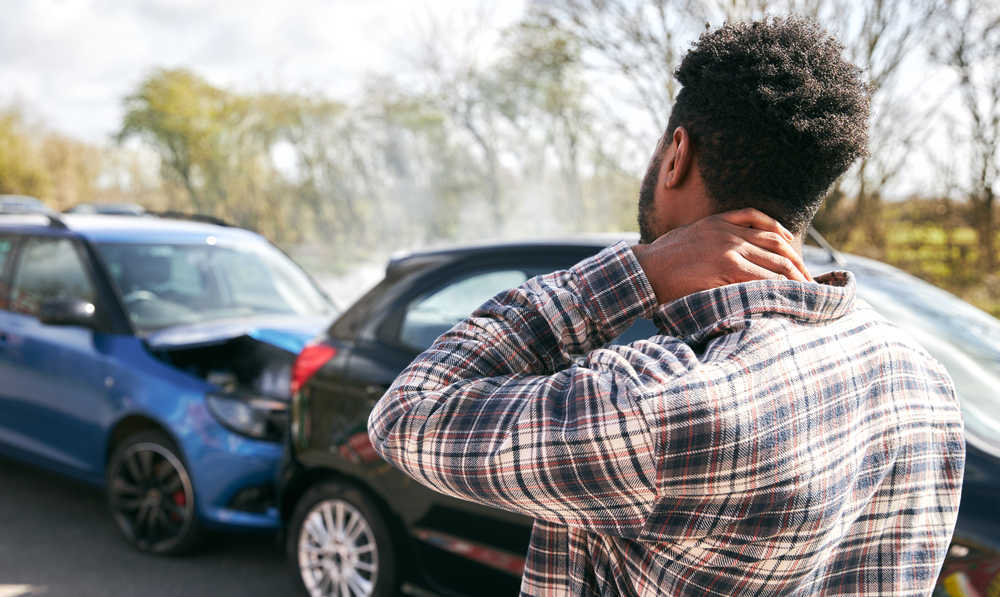 If you've ever been in a car accident, you know that they bring a lot of damage with them, and not just to your vehicle. In many cases, a collision invites lost property, mental pressures, physical pain, financial burdens, and missed work and social engagements.
Chiropractic care can help you navigate this stressful time by nurturing a strong, healthy body so you can focus on other matters. This article is detailing four great benefits of working with a chiropractor after a car accident, so if you're suffering after one, you'll want to read on.

Benefits of Chiropractic Care After an Auto Accident
Car accidents come in many shapes and sizes, so the injuries they cause do too. Whether you have mild whiplash to intense low back pain or anything in between, your discomfort can make your routine impossible to participate in.


An auto accident can generate several injuries and symptoms, including:
Inflammation, sprains, and strains
Stress
And more

Because chiropractors have the resources to determine the reason for your symptoms, they can design a holistic wellness plan that treats your injury at the source. Your unique chiropractic treatment can provide numerous benefits to both body and mind.
Reduced pain and improved body function
When in pain, it's hard to focus on anything else, which can wreak havoc on your everyday activities. Your local auto injury chiropractor will create a strategy that finds and alleviates injuries, removing restrictions within the musculoskeletal system and spine.
Chiropractic recognizes the connectivity within the body, knowing that when an area of tissues or joints needs to compensate for a dysfunctioning area, more pain can arise, and more serious injuries can occur. A comprehensive approach to care will ensure the body is performing as its meant to and remedy all areas that aren't.
Once the body is functioning and restored, your pain will be controlled, and the body can rebuild.
Improved strength and flexibility
Chiropractors know that when the body is injured, it needs a healthy mix of rest and movement. With a meticulously designed strengthening and flexibility program, you'll get individualized corrective support intended to reduce your downtime.
Your exercises will keep muscles, other connective soft tissues, and joints working so they don't become weakened and lose range of motion, which can be challenging and time-consuming to build back up.
Adding movement to your recovery process will also help you heal faster so you can return to doing the things you love sooner.
Reduced stress and anxiety
Stress and anxiety affect many of us, even if we're not currently working through a car accident experience. Even if you're not injured, handling all aspects of a collision can be daunting; but adding pain to the mix can be hard mentally and emotionally.
When you work with a chiropractor after an auto accident, physical and mental pressures can be reduced. Chiropractic has been known to offer relaxation to the muscles using natural and non-invasive solutions. These techniques will help control your pain and reduce your stress, allowing you to think clearer and sleep better.
No need for invasive treatments
For most involved in a car accident, the last thing they want is to put their body through more trauma with aggressive treatments. If surgery can be avoided, so will days, weeks, or months of downtime, the need for addictive pain medication, and recovery involving difficult and painful methods.
Chiropractic solutions can help eliminate the need for surgery so you can get back to your life safely and quickly.
Visit Health Fit Chiropractic for Recovery After a Collision
Our team offers several chiropractic techniques to help you get back in action confidently after your auto accident. We know you've been through a lot, and we want you to start moving again as soon as possible.
Common chiropractic solutions that can help heal your auto accident injury include:
Let us give you the care you're looking for with a bonus of added benefits, and together we'll get you balanced and energized once again. Contact our Boca Raton or Miami chiropractic clinic after your auto accident to ensure you get the solutions your body deserves.